Wisdom Practice Book Circles
What is a Wisdom Practice Book Circle?
Our Wisdom Practice Book Circles are designed to cultivate a deeper connection with the Wisdom that lies at the headwaters of all sacred paths, and in particular with our Christian Wisdom lineage highlighted through the teaching of Cynthia Bourgeault. These online gatherings offer inspiration and practices for our awakening presence, guided by long-time Wisdom Community students.
Foundational Wisdom Practice Book Circle Series I
Wisdom Waypoints hosts a four-book Foundational Wisdom Practice Book Circle Series I that provides learners with the opportunity to explore the principal teachings of our Wisdom lineage within a facilitated online group format. Book Circles are offered at various intervals each year, and are ideal for newcomers to our Wisdom community and for those ready to 'go deeper in Wisdom.'  Using contemplative practices of Centering Prayer, body prayers, chanting and Lectio Divina, we engage with all three centers of knowing as we delve deeply into the richness these books offer.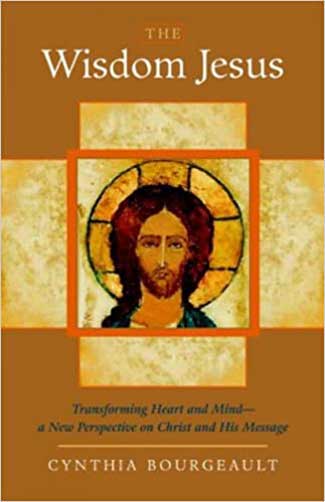 Our Foundational I Book Circle began in January 2023:
The Wisdom Jesus: Transforming Heart and Mind by Cynthia Bourgeault
---
Foundational Wisdom Practice Book Circle Series II
In 2022 Wisdom Waypoints introduced a second Wisdom Practice Book Circle Series, we call Series II, suggested for people who have some prior experience with the Wisdom teachings. Series II will include one book per year by Cynthia Bourgeault.
Our next Foundational II series offering will be launching in February 2023:
The Corner of Fourth and Nondual by Cynthia Bourgeault
Notifications for all our Book Circle offerings are posted on our website and circulated when registration is opened, typically a month or two prior the start date.
---
Books by Cynthia Bourgeault
You can find the full list of books by Cynthia with purchase links HERE.
---
Book Circle Reflections
Click below to read a series of reflections by leaders of past book circle offerings: