Welcome to Wisdom Waypoints
(Formerly Northeast Wisdom)
We are a growing network of Wisdom seekers around the globe supporting one another as we work with our founding teacher Cynthia Bourgeault to reclaim the Christian Wisdom path.
Cynthia Bourgeault is a modern-day mystic, Episcopal priest, writer, and internationally known retreat leader. She divides her time between solitude and sailing the waters around her seaside hermitage in Maine and a demanding schedule traveling globally to teach and spread the recovery of the Christian contemplative and Wisdom paths. Cynthia is a core faculty emeritus at the Center for Action and Contemplation in Albuquerque, New Mexico. She has been honored by the annual Watkins Review as one of the 100 most spiritually influential living people in 2021.
Newest Book from Cynthia Bourgeault
The Corner of Fourth and Nondual by Cynthia Bourgeault
Adopting a title inspired by Thomas Merton's moment of revelation 'at the Corner of Fourth and Walnut' Cynthia Bourgeault describes the foundations of her theology: a cosmological seeing with the eye of the heart, and classic Benedictine daily rule informed and enlightened by wisdom from the Asian traditions.
This book is part of the My Theology series, featuring the world's leading Christian thinkers explaining some of the principal tenets of their theological beliefs in concise, pocket-sized books.
NOW AVAILABLE FOR PURCHASE:
Building Second Body
New Video Teaching Series
with Cynthia Bourgeault
The video recordings provided here were filmed live at a small Wisdom gathering in Stonington Maine in June 2022. This new teaching series has been curated from a selection of those recorded sessions, offering a unique and practical set of instructions for developing the spiritual substances and conscious presence so needed in our world today.
Through the all-important route of steadily enlivening and subtilizing sensation/attention in the first body, one develops the second body as the vessel to hold and enact higher and finer dimensions of consciousness. What you will find here is what Cynthia considers essential, foundational 'technologies for transformation."
Join Us on Saturday September 24th
Mystical Hope Wisdom Community Practice Day
Gather with others in our world-wide community for a time of guided practice and prayer, woven together with the theme of mystical hope.
Other Upcoming and Ongoing Events
Recent Blogs
It is all that keeps us going at times–isn't it? A cry of 'Lord Mercy us'!! I am grateful to this pint-sized, potent book.
Twenty-nine brave souls gathered to explore Wisdom through the lens of the Enneagram. Locating our work within the framework of Gurdjieff's five 'Obligonian Strivings,' we…
At a time when people are yearning for good news, Cynthia Bourgeault's book, Mystical Hope, invites us to find our way to the hope that…
"As we enter the path of transformation, the most valuable thing we have working in our favor is our yearning."
~ The Wisdom Jesus: Transforming Hearts and Mind
Featured Resources
Find some of our suggested starting points and recommendations for both newcomers to the Wisdom path, and for more seasoned students ready to take their…
In the podcast series Imaginal Inspirations, David Lorimer talks to Cynthia Bourgeault about the experiences, people and books that have shaped her life and work.
I have been working with the Gurdjieff exercises for the last year or so. Recently I've begun to experience a hazy sleepiness. Any ideas with…
What is a Wisdom Waypoint?
A waypoint is a specific location en route to your destination, allowing you to check your position, mark your progress, and stay on course as you journey forward. Imagine our globe encircled by a network of wisdom waypoints keeping the ship on course as our planet journeys along its imaginal trajectory.
The Mission of Wisdom Waypoints is to …
TRANSMIT the Christian Wisdom tradition through teaching retreats, Wisdom Schools, conferences, online courses, and a variety of other formats.
NURTURE the Wisdom Community across the country and around the world through an active communications network and regular opportunities for online exchange, fellowship and practice.
PREPARE an emerging crop of new Wisdom leaders, particularly among the younger generation.
ENGAGE with the other great sacred Wisdom Traditions of humankind through inter-spiritual dialogue and shared practice.
What is Wisdom?
Wisdom is not a religion or a doctrine, but a way of knowing. It is not knowing more, but knowing deeper, knowing with more of yourself. It is at the root of all sacred traditions and can be recognized by compassionate intelligence and an alert, present-moment awareness.
We are here to support your journey
Connect to the Wisdom Community, both international and in your own backyard. Meet our Wisdom Council and emerging Wisdom leaders. Check the calendar for upcoming events and read recent news and blog discussions.
Everything you need to go deeper on your Wisdom journey. Learn about Wisdom teaching and Wisdom Schools. Explore online courses and book study groups, and browse through a treasure chest of books, video, and audio resources.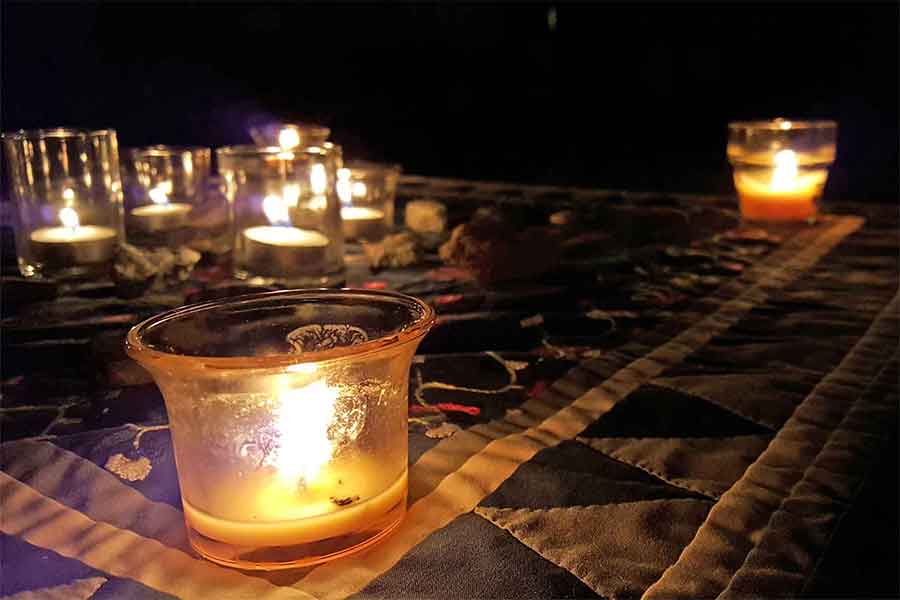 Deepen your wisdom practice! Join an online chant or meditation group, practice mindfulness and embodied awareness. Explore daily inner work practices to keep you awake and alive through each day.
Search our growing archive of curated Wisdom Resources by any search phrase, category, type, tag, author, series or source. Sort resource list the way you like, and set number of resources to display per page.

We Need You!
We are navigating this Wisdom path together. The door is round and open. Let's work and practice together with delight.
Support Wisdom Waypoints
Help Wisdom Waypoints by donating today! All donations go directly to making a difference for the growing Wisdom Community.
Let's Stay Connected
Sign up for our mailing list to receive periodic news and updates, and stay connected to our global Wisdom community. So glad to have you with us!