Welcome to Wisdom Waypoints
We are a growing network of Wisdom seekers around the globe supporting one another as we work with our founding teacher Cynthia Bourgeault to reclaim the Christian Wisdom path.
Cynthia Bourgeault is a modern-day mystic, Episcopal priest, writer, and internationally known retreat leader. She divides her time between solitude and sailing the waters around her seaside hermitage in Maine and a demanding schedule traveling globally to teach and spread the recovery of the Christian contemplative and Wisdom paths. Cynthia is a core faculty emeritus at the Center for Action and Contemplation in Albuquerque, New Mexico. She has been honored by the annual Watkins Review as one of the 100 most spiritually influential living people in 2021.
Featured Resources
While the course is anchored in the original Mystical Hope book, it is not simply a rehash of that book. It combines the best moments in the original book with the growth that has unfolded in Cynthia over the years with the circumstances in which we now find ourselves personally and planetarily. It is a…
Through chant, poignant readings, practice, and silence Susan Latimer and Beth O'Neil guide us through a connective, contemplative experience of a Wisdom-infused Solstice gathering for our global community.
In this recorded conversation, Cynthia introduces us to a Wisdom perspective and approach for exploring 'evil,' a topic she with expand on over the coming year.
Upcoming and Ongoing Events
"As we enter the path of transformation, the most valuable thing we have working in our favor is our yearning."
~ The Wisdom Jesus: Transforming Hearts and Mind
Recent Blogs
In preparation for this deep dive together, I invite us all into a slow reading of The Wisdom Jesus, Lectio Divina style.
It is Advent and I am making bread, ingredients already at hand, one free mind, one open heart, one body, sensing
At the book's beginning, Cynthia Bourgeault describes how mystical hope differs from an ordinary kind of hope. Mystical hope is not something that hinges on clambering aspiration and starry-eyed dreams, but is instead a way of being in relationship here and now with "a light-force that radiates objectively.
What is a Wisdom Waypoint?
A waypoint is a specific location en route to your destination, allowing you to check your position, mark your progress, and stay on course as you journey forward. Imagine our globe encircled by a network of wisdom waypoints keeping the ship on course as our planet journeys along its imaginal trajectory.
The Mission of Wisdom Waypoints is to …
TRANSMIT the Christian Wisdom tradition through teaching retreats, Wisdom Schools, conferences, online courses, and a variety of other formats.
NURTURE the Wisdom Community across the country and around the world through an active communications network and regular opportunities for online exchange, fellowship and practice.
PREPARE an emerging crop of new Wisdom leaders, particularly among the younger generation.
ENGAGE with the other great sacred Wisdom Traditions of humankind through inter-spiritual dialogue and shared practice.
What is Wisdom?
Wisdom is not a religion or a doctrine, but a way of knowing. It is not knowing more, but knowing deeper, knowing with more of yourself. It is at the root of all sacred traditions and can be recognized by compassionate intelligence and an alert, present-moment awareness.
We are here to support your journey
Connect to the Wisdom Community, both international and in your own backyard. Meet our Wisdom Council and emerging Wisdom leaders. Check the calendar for upcoming events and read recent news and blog discussions.
Everything you need to go deeper on your Wisdom journey. Learn about Wisdom teaching and Wisdom Schools. Explore online courses and book study groups, and browse through a treasure chest of books, video, and audio resources.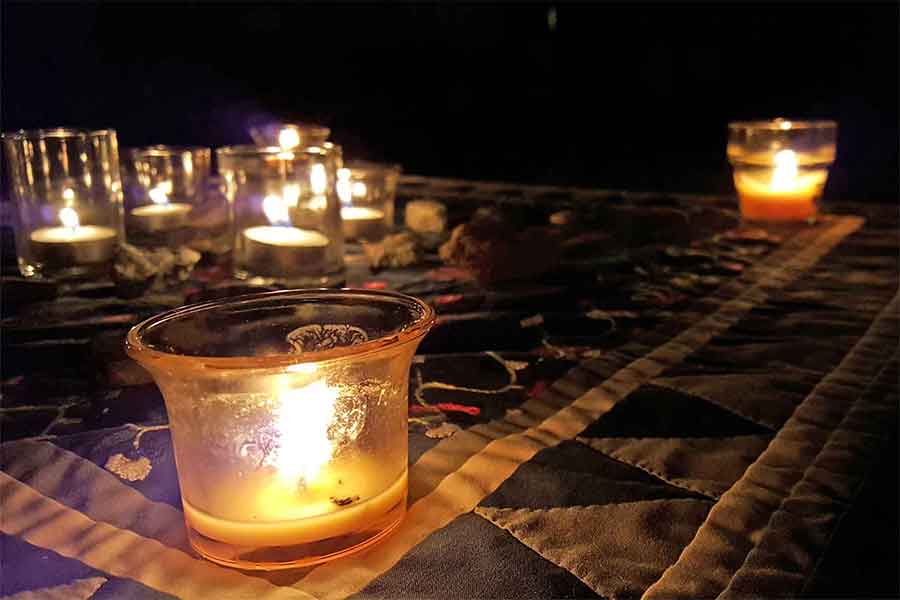 Deepen your wisdom practice! Join an online chant or meditation group, practice mindfulness and embodied awareness. Explore daily inner work practices to keep you awake and alive through each day.
Search our growing archive of curated Wisdom Resources by any search phrase, category, type, tag, author, series or source. Sort resource list the way you like, and set number of resources to display per page.

We Need You!
We are navigating this Wisdom path together. The door is round and open. Let's work and practice together with delight.
Support Wisdom Waypoints
Help Wisdom Waypoints by donating today! All donations go directly to making a difference for the growing Wisdom Community.
Let's Stay Connected
Sign up for our mailing list to receive periodic news and updates, and stay connected to our global Wisdom community. So glad to have you with us!